Use a Professional Garden Maintenance Service to Revamp Your Garden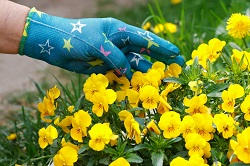 Gardening can be very demanding of your time and physical fitness. With the current lifestyle that most people lead, they are so torn between work, family and friends that they can hardly put aside time to pursue their hobbies. If you are lucky to live in a house with a lot of outdoor space, you have undoubtedly exercised your green thumbs a bit. But with time, it could be that work and other commitments got in the way and your garden has gone neglected for long. If you feel sad looking at the state that your garden has fallen to, don't worry. Call 020 3743 9746 and have them send you a horticultural team who will revive your backyard and turn it from an eyesore to a picturesque landscape.

Landscapers Gardeners is a reputed company that works on several commercial and domestic sites in the UK. Whether you want to call us for a one-off renovation visit or hire us for regular garden maintenance services, our garden care experts will do such an excellent job that it will completely transform the way your backyard looked before we arrived on scene. If you are unable to attend to your garden currently, or you think your garden needs a bit of tidying up, our team of professionals will come whenever you need them and will work for as long as it takes, hours or days, to make sure that your garden looks prim and proper.

On the other hand, if you need a regular lawn maintenance service, then we are happy to provide that as well. We have a number of garden design and maintenance teams that operate all over London to maintain private corporate, commercial and domestic gardens. When you hire us, you will get your own horticultural team that will remain constant as long as you are associated with us. This team will be responsible for assessing the state of your backyard and judging what it needs, putting forward suggestions on how to improve plant growth and aesthetics, maintaining the garden and making it look its best, all year round.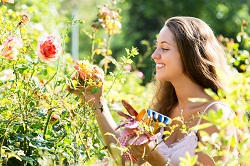 There are many reasons why you should hire our garden maintenance services. Firstly, our garden care team is made of professionals who are extremely knowledgeable about plants and enthusiastic about their work. This means that they are reliable and will be regular in their calls, regardless of what time of the year it is. Secondly, we understand that your outdoor space is merely an extension of your indoor living environment and that it needs to reflect your individual specific taste. This is why we believe in having an open and healthy communication with our clients so that we can understand and give them what they want. Thirdly, our garden care routine involves much more than maintain; we aim to enhance your garden with all-year round improvements. We know that garden maintenance is more than mowing grass, weeding borders, pruning, hedging and general lawn maintenance services. At Landscapers Gardeners, the process involves putting in the effort and foresight to nurture and guide the garden to grow the way you want it to. Our gardening experts know the correct way to grow all kinds of plants and we take genuine pleasure in watching shriveled, dreary gardens blossom and flourish under our care.

Depending on whether you need a one-time garden design and/or renovation or a regular/long-term maintenance, we will provide a fixed quote with no additional surprise expenses during or after the job. If you are interested in our services and want to know more about it, then call us on 020 3743 9746 today!