Revamp your garden by landscaping it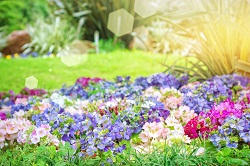 If you are one of the few lucky people who have a front yard or a back yard, you are one of the few luck ones who can create a garden in the space and give our house a completely new look. Landscaping requires an array of specific gardening skills that not many gardening contractors are familiar with. Landscapers Gardeners, however, has the right garden landscapers for the job. Doesn't matter what area and kind of terrain you have to work with, our landscape gardeners have the required knowledge and skills to convert any area into a beautifully sculpted garden. Not only can they work with a fresh new scape, but they can also work on your old one and transform it to give it a more attractive new look. If you want to learn more about our company and garden landscaping service, just give us a call on 020 3743 9746 or visit our website for more information.

As one of the leading landscape gardeners in UK, we have worked with several domestic and commercial sites over the last few years. Through this experience, we have gathered the knowledge and expertise to work with all kinds of spaces and buildings, and even in complicated multi-task projects. We specialize in both soft and hard landscaping as well as provide other services such as planting semi-mature trees. When you hire us, you get your own garden care team who will assist you on the project from start to finish, that is, from consultation, design to construction and maintenance. No matter what scale of job you have for us, we work efficiently and will always deliver results of the highest quality standards.

Our landscape gardening specialists combine creativity and flexibility to create a professional approach to all aspects of our project, whether it is landscape designing or construction of the actual landscape. Not only that, our qualified and experienced technicians also know how to build designs that suit your specific needs, budget and space available.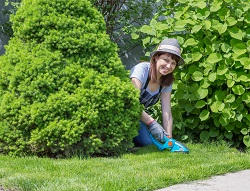 Whether we are working with open garden areas or patios, driveways, walling, decking, stone features, planting schemes etc., we will first visit your site and discuss you visions, ideas and other details. The landscaping team that Landscapers Gardeners will provide you remains with you through the entire process and will always work while keeping you in the loop about solutions and innovations made to the project. This means that you will always be kept apprised of the team's progress and mutual exchange of opinions and suggestions will be encouraged to decide every course of action. You will also be updated about the various designs available for your project and our experts will be at hand to advise you on which ones would suit you best. With our diverse skill base and responsible management will ensure that the transition from conception to completion is as simple and easy for you as possible.

Our landscaping services also provide for installing water features, stone features, or any other attachments to your backyard, attaching outdoor lighting or LED lights to constructs or decking. In order that you get the most out of our services, hire our landscape gardeners to subsequently maintain your garden so that it can be properly cared for and it can last long. If you want to discuss your gardening needs or want a quote for the full range or part of our services, call us on 020 3743 9746.